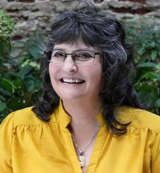 Suzie Allard
Dr. Allard's research interests focus how scientists and engineers use and communicate information. She is a co-investigator and member of the Leadership Team for DataONE, an NSF funded cyberinfrastructure for environmental science information. Allard is the principal investigator on other projects related to science data. She was a founding member and past-chair of the American Society for Information Science and Technology's (ASIST) Special Interest Group on Digital Libraries. Previously, Dr. Allard provided consulting services to the television and motion picture industries as a vice president of Research Frontiers Corporation. She has also served as the editor-in-chief for an outdoors periodical and was a freelance writer. Allard's research has been presented at conferences in the United States, India, China, Germany, and South Korea and her work has been published in journals, including the Journal of the American Society for Information Science and Technology, Journal of Education for Library and Information Science, The Electronic Library, and the American Communication Journal.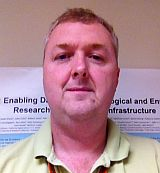 Mike Frame
Michael T. Frame is Chief from Scientific Data Integration & Visualization of Core Science Analytics Synthesis & Libraries from United States Geological Survey (USGS). He is responsible for organizing and supporting the analysis of research data in United States related of biodiversity, protected areas data, global land cover, climate change, natural hazards, water issues, and real time data collection/management. Several projects of his research group including GAP Analysis Protected Areas Program (http://gapanalysis.usgs.gov/padus/), Biodiversity Information Serving for our Nation (http://bison.usgs.ornl.gov/), and the overall USGS's US government leadership in Government Open Data.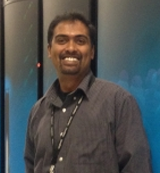 Giri Palanisamy
Giri Palanisamy is leader of Archive Group responsible for scientific data management from Climate Change Science Institute - Oak Ridge National Laboratory (CCSI – ORNL). He is responsible for data management from Atmospheric Radiation Measurement (ARM) that includes climatic observational data that have been collected currently in Manacapuru – AM, Brazil.